First World War letters & postcards
Jack Fisher – Private 42313, died Gezaincourt, France, 4 September 1918
On 21 June 1917 Jack crossed the English Channel and a few days later marched into Etaples camp in France where he was placed with the 1st Auckland Infantry Battalion. Within two weeks Jack was in the thick of battle at Passchendaele. For the next three and a half months he fought on the front line before being wounded in the Broodseinde offensive on 4 October. A postcard to his brother in law written two weeks later vividly recalls the situation where, on that very same day, over 1800 New Zealander soldiers were killed.
Paul Maxim, a distant relative of Jack Fisher, asked Mills Design to design and format the cover and text page layouts incorporating the 26 letters and postcards that Jack sent back home to his family, along with a number of supporting military records. They were compiled into working digital files, which Paul then made available for online viewing and printing.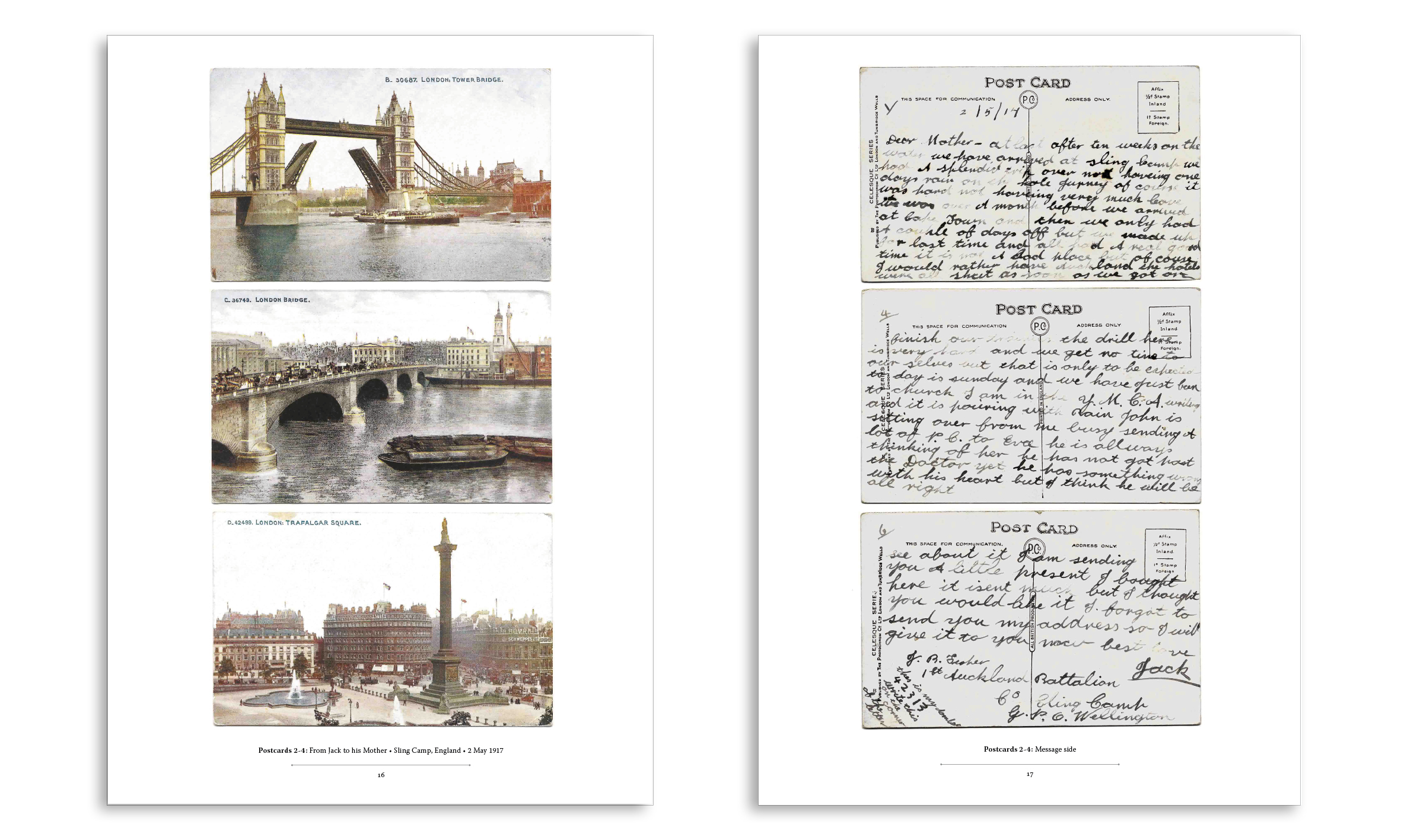 ---
Cover design, typesetting and formatting, photoshop enhancement of images.
Author Paul Maxim